AERIAL WORK PLATFORMS- SCISSOR LIFT AND BOOM LIFT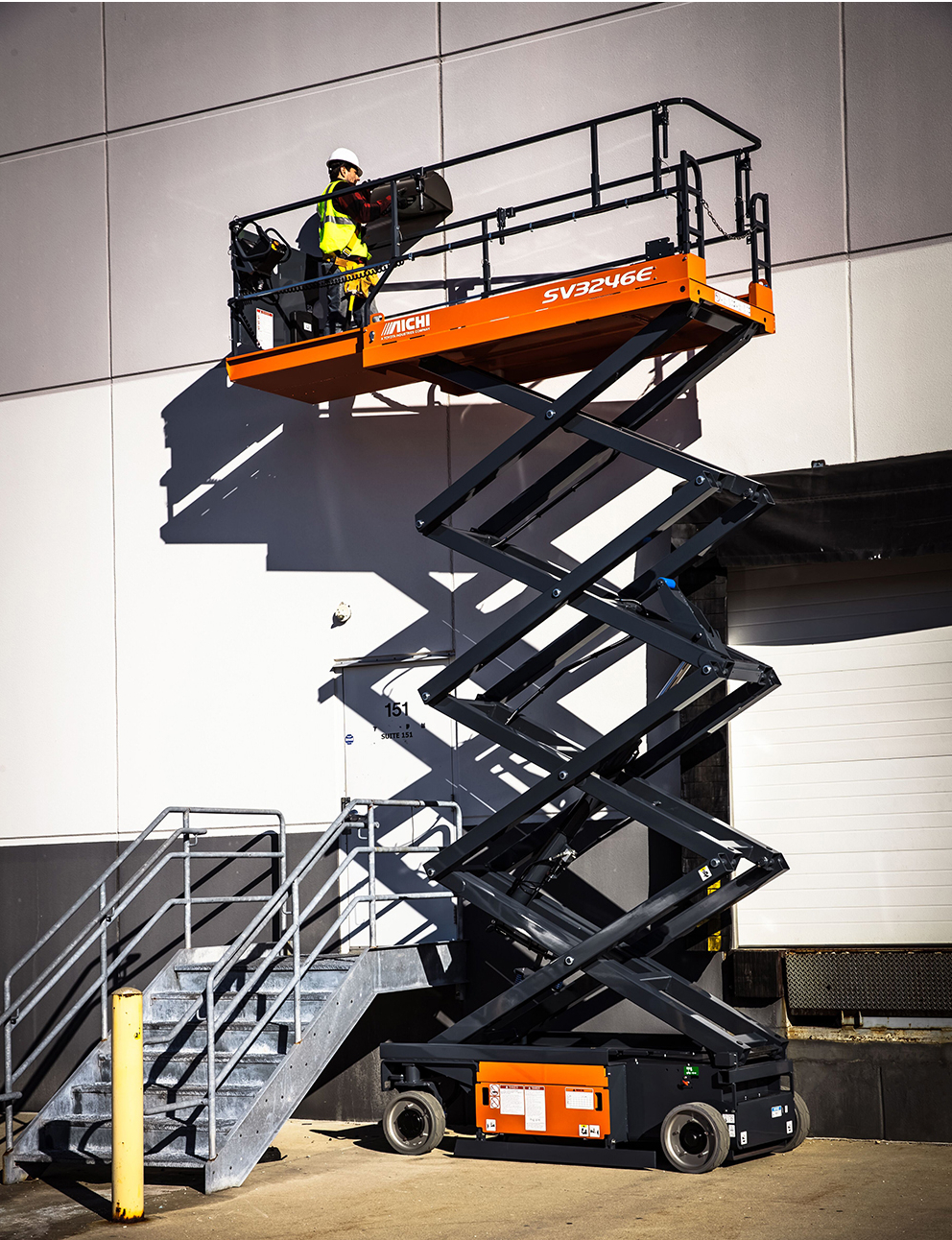 ACT carries a variety of lifts for every aerial application. From the high elevations necessary for fruit picking or washing windows, which boom lifts are perfect for, to the lower elevation jobs that scissor lifts tackle, our aerial work platforms are ready to go to work for you - in a wide range of shapes and sizes.
All of our self-propelled aerial work platforms offer a combination of high lift, long reach, and easy maneuverability for a variety of industrial applications. And our trusted manufacturers such as Lift-a-Loft, Toyota and Takeuchi, are all known for their versatility, stability and durability. Look through our wide range of equipment for just the right scissor lift or boom lift for your project. The scissor lift is typically best for indoor use like basic maintenance work, painting or repairing, since it is designed for lower elevation heights. We also have some rough terrain scissor lifts designed to handle slightly uneven outdoor terrain. A boom lift comes in handiest when maximum reach is required, as well as complicated up-and-over reaches.
Whichever aerial work platform you choose, ACT will be ready to assist you. And, if you're not sure about which lift is right for your particular work requirements, we can help with that too. With an onsite assessment, recommendations can be made for the correct solution. Scissor lift rental or boom lift rental is also available, as well as boom and scissor lifts for sale. We also offer leasing of all of our lift options. Call one of our convenient locations today for more information.