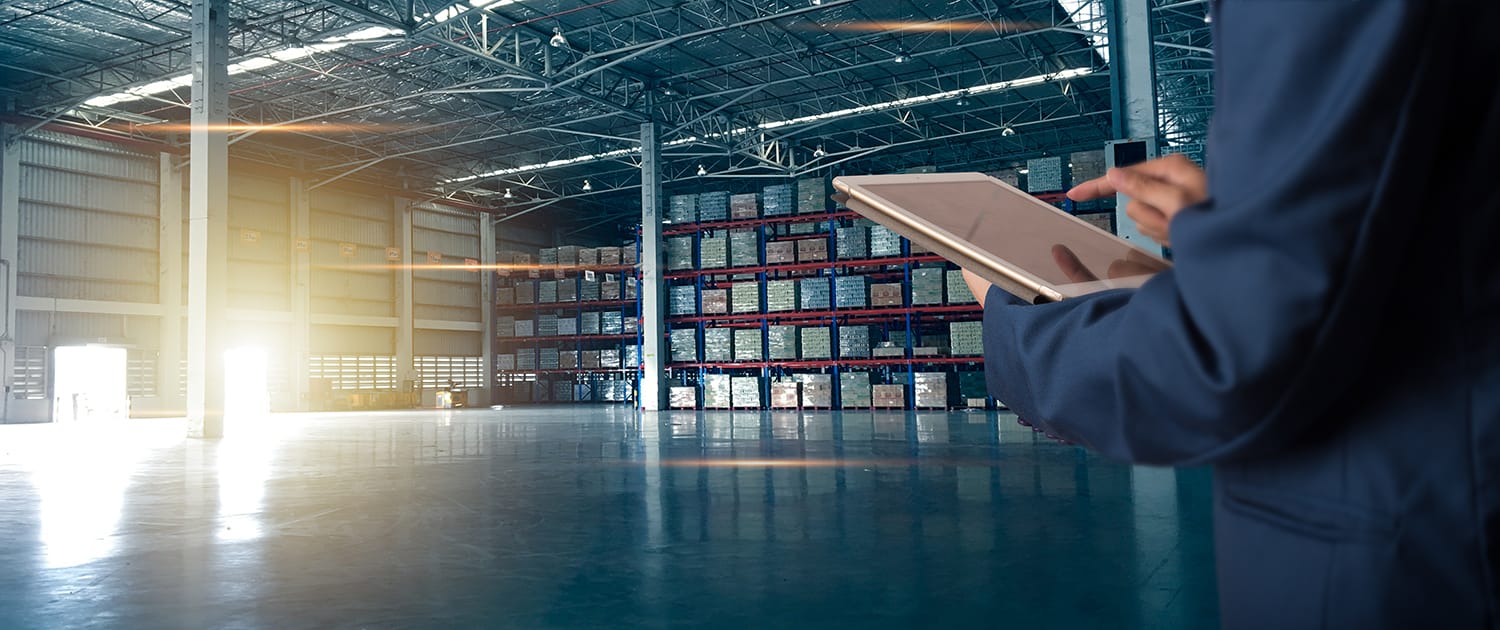 What is 5S?
5S is a 5-step process and organizational approach to workplace optimization and continuous improvement. Implementing the 5S principles will promote a clean, efficient, orderly workplace. 5S is one of the cornerstone practices of lean manufacturing. Lean manufacturing eliminates waste from your manufacturing system without sacrificing productivity. To achieve this and more, you can apply the 5S methodology to your manufacturing or warehouse facility.
The five words in 5S represent the five steps to accomplish a safe, effective and efficient workplace. The 5S meaning is as follows:
1. Sort
2. Set in Order
3. Shine
4. Standardize
5. Sustain
Breaking down the 5S principles
1. Sorting consists of clearing the work area and evaluating what needs to be present and what can be removed. Start by removing trash and red-tagging any items that may not be of use. After a set period of time, usually 30 to 60 days, if the red-tagged items do not seem to be used at all, recycle, sell or throw away these items. This is the first step to making more effective use of space by clearing out hazardous items and clutter that distracts from doing the job.
2. Setting the area in order is much easier to do once the clutter is gone. Arrange the remaining items in a way that they can be used efficiently. Walk the area in question, map the areas for the best placement and work items. Communicate your plan with stakeholders to create the best possible layout in which employees have what they need close at hand and know where everything is stored. This step goes hand-in-hand with the saying you've probably heard before, "there's a place for everything, and everything is in its place."
3. Shine involves cleaning up the work area-- and this shouldn't just be left up to the janitorial staff. In 5S, everyone takes responsibility for cleaning up their workplace. Sweeping, mopping, dusting, wiping down surfaces, putting tools and materials away should be "shine" actions that everyone contributes to on a daily basis. This step creates a higher level of employee buy-in for the 5S method and creates a more pleasant environment for employees.
4. Standardizing habits and routines is essential after all of the work you've done in the first three steps. Now that you have a more organized workplace, it's time to introduce policies and guidelines to maintain the order that you've established. This includes creating a written procedure to ensure that the processes that work are continued and the things that don't work are documented and are not repeated. This step includes creating sign out sheets for equipment/shared items, documenting any unsafe/broken equipment, creating shared checklists or chats, and posting instructions to ensure that orderliness doesn't fall by the wayside.
5. Sustaining refers to keeping 5S running smoothly and keeping all members of the workplace involved. This requires implementing regular communications about 5S activities and even rewarding those who are spearheading 5S initiatives. New hires should be trained in how they can participate in 5S practices from day one. Workers should keep the new standards and practice each step daily to turn the 5S process from a short-term program to the DNA of the organizational culture. When 5S is sustained over time, businesses will start to notice continuous improvement and positive results.
What are the benefits of 5S?
Better use of time-- easy to find items needed for work
Better use of space-- less wasted space storing unnecessary items
Reduced injury potential-- eliminating spills and trip hazards make the work area safer
Reduced downtime by efficiently identifying communication problems
Heightened morale-- all parties are involved in these steps and constructive input from all stakeholders is considered and valued.
ACT Forklift's commitment to ASEC and 5S
Toyota Material Handling offers dealers ASEC (Aftersales Service Evaluations and Certification) that uses the steps of 5S to achieve a level of organization and efficiency that allows the dealer to operate in a way similar to Toyota's own factories. This certification requires dealers to adhere to specific guidelines set forth in the ASEC manual. The benefit for the dealership's customers is achieving a high level of customer satisfaction through improved processes specifically in the aftermarket divisions of the dealership. Parts and Service are the focus of this certification.
ACT is in the process of renewing and/or completing this process for inspection by the Toyota ASEC team for all of its material handling equipment dealership locations. ACT is committed to attaining this certification at all Toyota forklift servicing branches to elevate operating efficiency for the customer in all facets of the organization. This will effectively maximize service to the customer, bringing a high level of value to our offering. If you are interested in learning more about this ASEC certification or benefiting from working with ACT for your material handling needs, please contact us today.
Call 800-849-5438 to reach any of our five locations across North Carolina and Virginia for your material handling equipment needs.